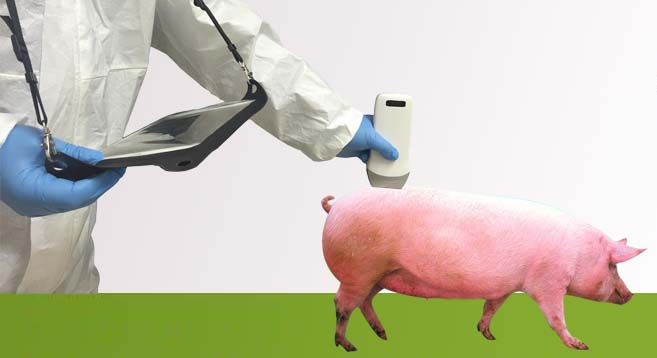 How it works
The Sonostar wireless probe is a mini ultrasound scanner without a screen. We minimize the components of a traditional ultrasound into a small circuit board built into the probe, and showing image in smart phone/tablet through Wifi transferring. image can both show in screen and tablet.Image transferring through internal wifi from probe, no need external Wifi signal.
Only one probe, connect to tablet by wifi, convenient for use.And with special function for backfat measure function.
Display: iPad Series
Display mode: B mode
Frequency: 5MHz
Gray Scale: 256
Scanning mode: Linear Array
Size: 145mm*45mm*40mm
Scanning Depth: 40-120mm
Battery last: 4 hours
Tranducer Length: 45mm
Weight: <300g
Maintenance of mainframe
The operating environment of the machine shall meet the environmental requirements of Section 1.4.
Long-term non-use of equipment, should be at least twice a week, each time no less than 1 hour;
Do not open the cover without permission to clean the interior, let alone shake or disassemble the interior parts of the machine without permission.
When the outer shell of the machine needs to be cleaned, it should be wiped with alcohol cotton ball when the machine is shut down.
This machine should not be switched on and off frequently. If you need to turn it on again after shutdown, please wait for at least 1 minute.