The 7th "the Belt and Road" International Ultrasonic Medicine New Technology and Equipment
2023-05-22

492

Sonostar Technologies Co., Limited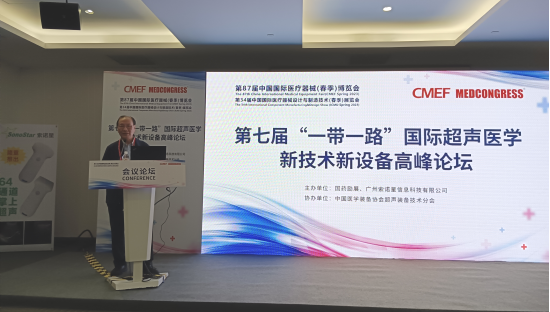 The 7th "the Belt and Road" International Ultrasonic Medical New Technology and New Equipment Summit Forum, as an important forum of the 87th China International Medical Device Expo, was successfully held on May 14, 2023. The forum was hosted by Reed Sinopharm, Guangzhou Sonosam Information Technology Co., Ltd., and co organized by Ultrasonic Equipment Technology Branch of China Medical Equipment Association.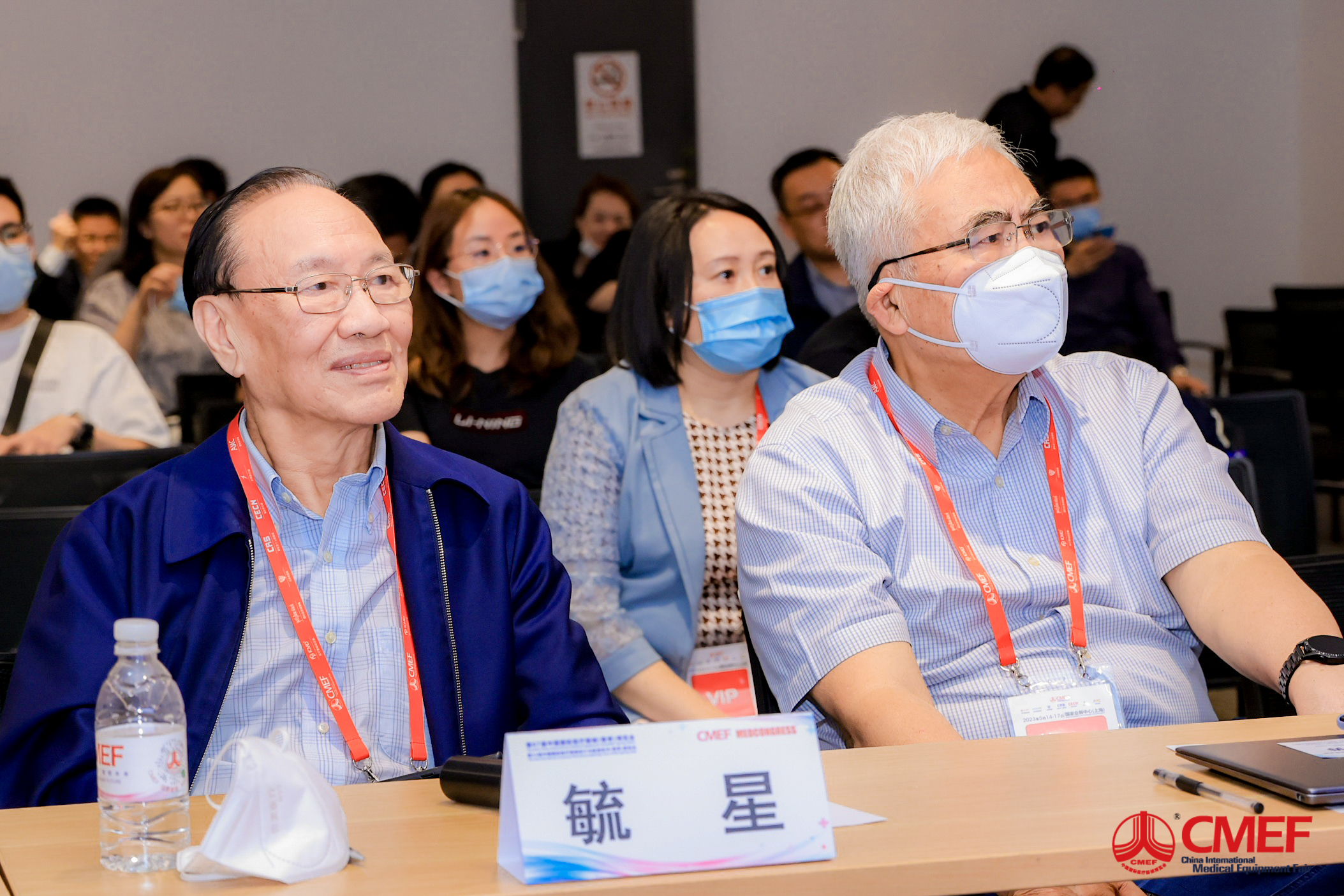 The forum gathered numerous ultrasound medical experts and industry manufacturers, fully showcasing and exploring the latest ultrasound technology, research and application of the latest products, and gained high recognition from many attending audiences.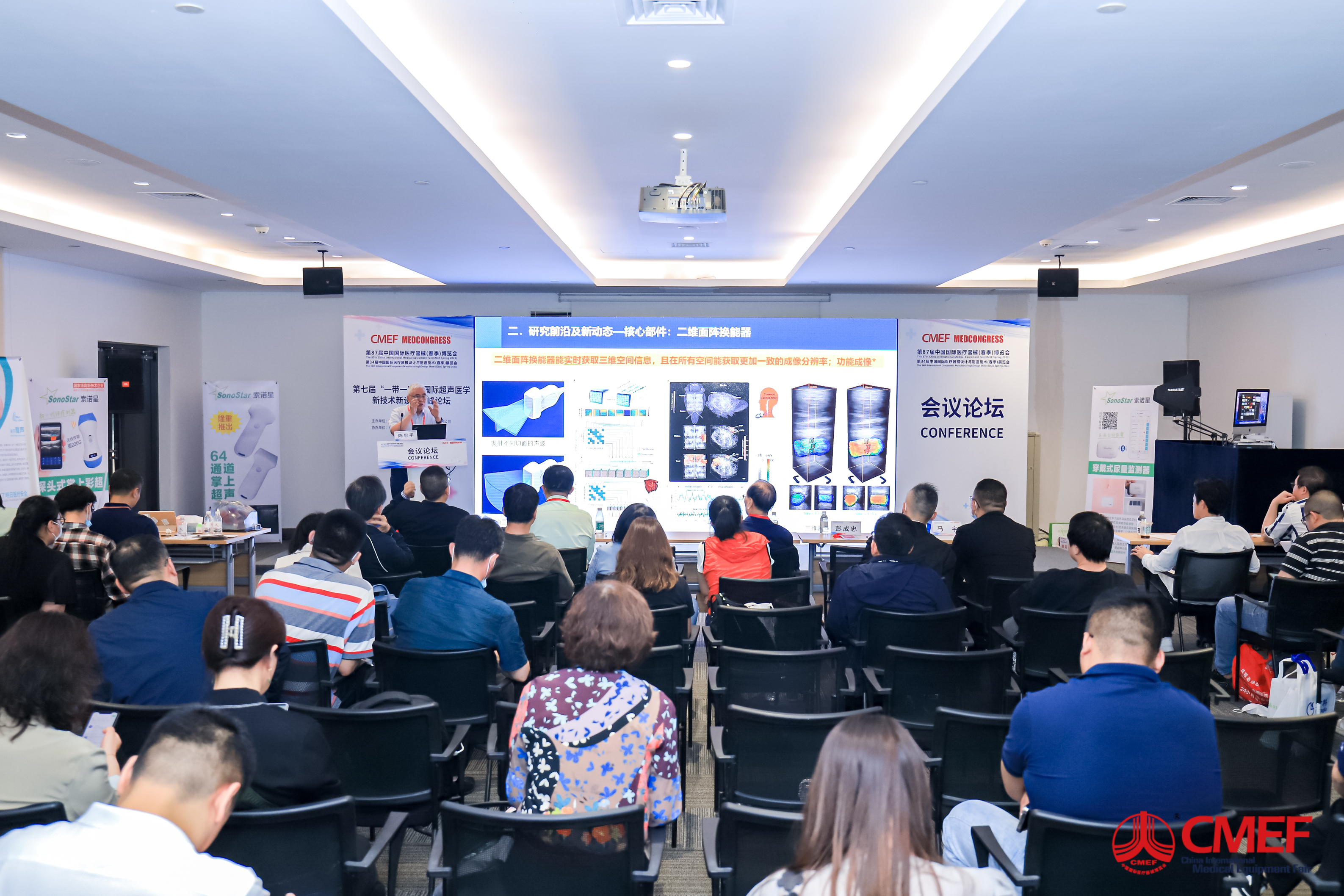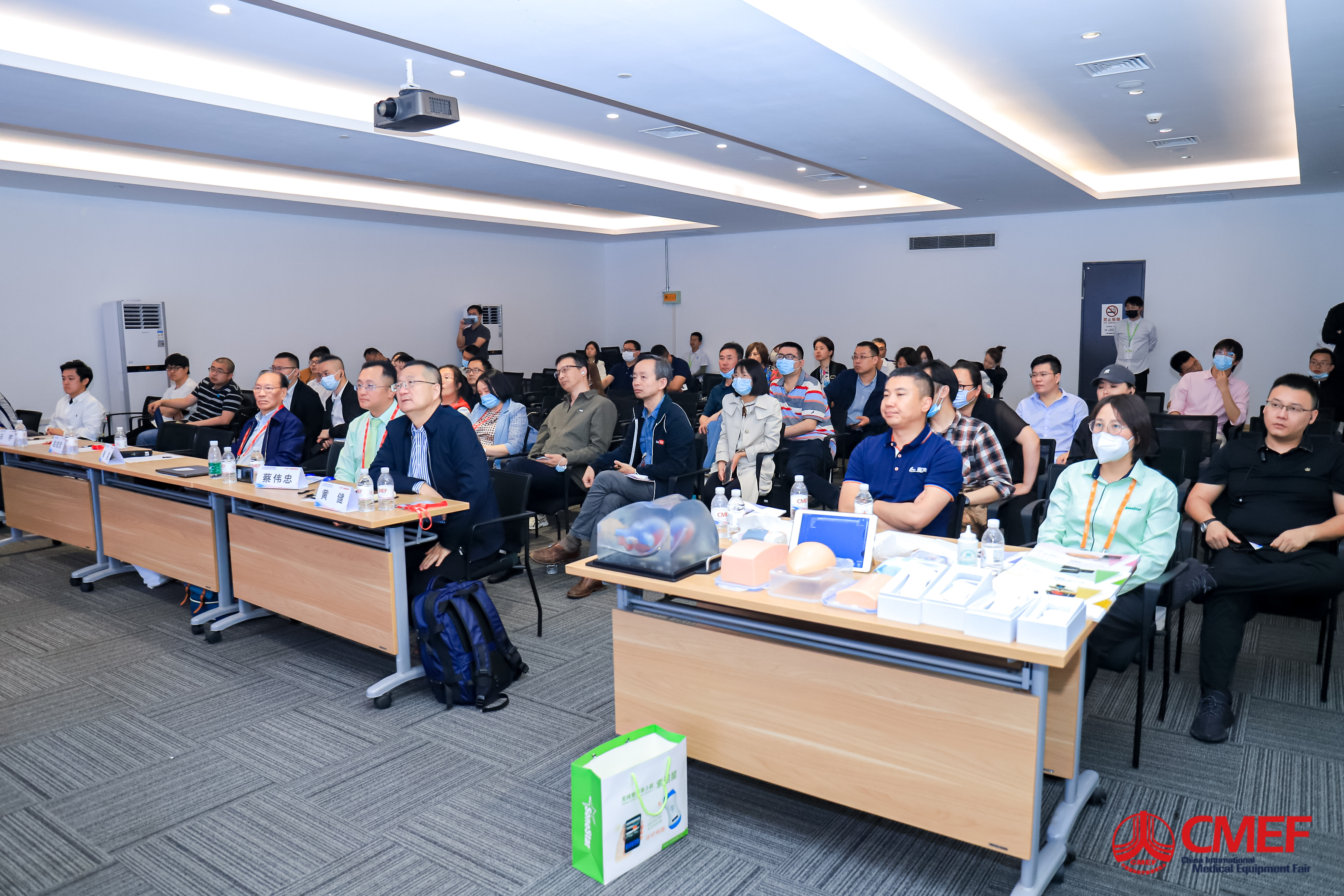 Among them, Professor Chen Siping, former Vice President of Shenzhen University, has a full supply of "New Trends and Reflections on the Development of Medical Ultrasound", and many new technologies have attracted high attention from everyone. General Manager Cai Weizhong of SonoStar Company's "Latest Progress in Miniaturization and Intelligence of Ultrasound Equipment and Release of 64 Channel Palm Ultrasound and Wearable B-ultrasound Products" has made everyone feel that handheld color ultrasound can also achieve high configurations and good performance, Surprised that wearable ultrasound can achieve only the size of a matchbox and a weight of 45 grams, the "Application of Portable Remote Ultrasound in Special Environments" by Lu, the director of the Ultrasound Department at 301 Hospital, has taught everyone about the widespread application and advantages of small ultrasound, Director Peng Chengzhong of the Ultrasound Department of Shanghai 10th People's Hospital's "Small Ultrasound Empowers Great Health and Goes towards Rural and Family Palmtop" also fully demonstrates the application of small ultrasound at the grassroots level and the significant social benefits it brings. Director Ma Yu of the Anesthesia and Pain Department of Shanghai Changhai Hospital's "Preliminary Exploration of Wireless Palmtop Ultrasound Clinical Application" explains the advantages of palmtop ultrasound in clinical departments such as anesthesia and pain, Professor Huang Jian from the System Biomedical Research Institute of Shanghai Jiao Tong University's "Exploration of the Application of Palmtop Ultrasound in the Integrated Plan for County level Women's Disease Prevention and Control" also showcases the exploration of the application and operation mode of palmtop ultrasound in women's two cancer screening. Cai Junnan from Shengxiang High tech Company's "Application and Industrial Ecology of LIPUS Ultrasound Treatment Technology" provides a detailed introduction to the research and development, application, and domestic and foreign cooperation of LIPUS ultrasound treatment technology, Chen Dongyin's "Application of the" Deep "Intelligent Miniaturized Medical Imaging Platform at the Grassroots" provides an in-depth introduction to the research and development of small-scale ultrasound and artificial intelligence, as well as their application exploration at the grassroots level.
The forum also featured lucky draws, product experiences, and other activities, which also attracted enthusiastic participation from everyone.